We are proud stockists of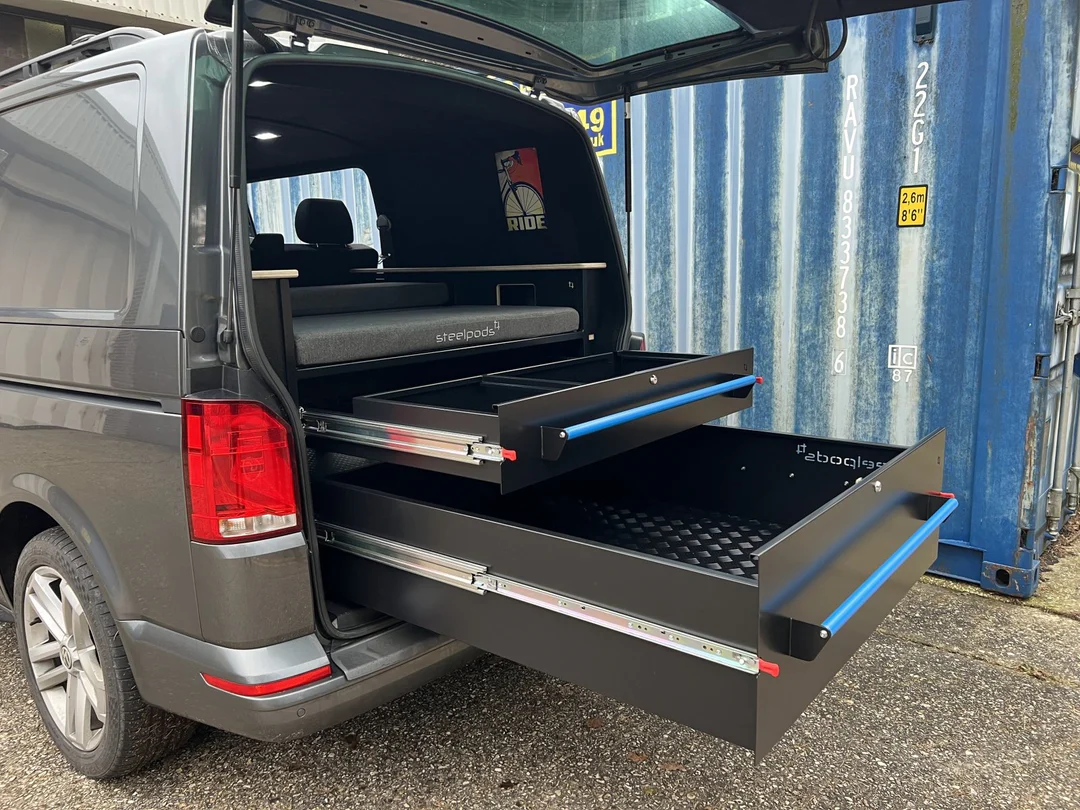 We have
Steelpods
in stock!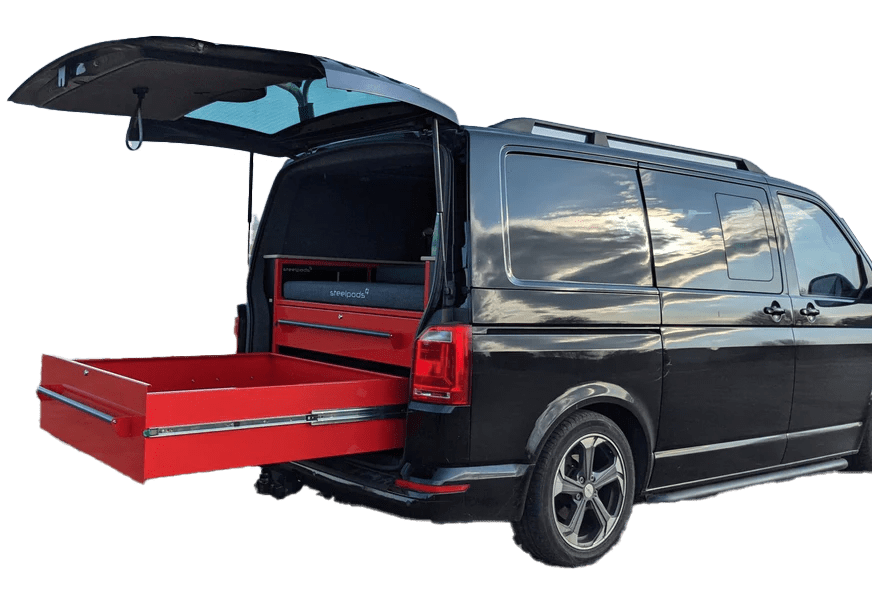 Steelpods turns your van into a campervan
The campervan conversion alternative
This steel frame bolts into the existing lashing points found in the floor of your transporter. So we do not screw, glue or attach to anywhere else in your vehicle.
A seriously clever bed. If you have a Kombi or Shuttle, then just fold the seats flat and the bed slides over the top. It is the only bed that neither has feet, nor does it place any weight on the rear seats. It's fully self-supporting. It works with SWB and LWB models. However, it doesn't work if you have a 6-9 seater van (with a third row of seats).
Call us for more info!
0191 486 2545
How it Works…
The bottom drawer fully extends outside the vehicle. Good job it's powder-coated steel, because it can handle rain and being washed. It's 30cm deep and can carry 200kg.
The top drawer has two compartments at the front, with removable timber inserts that go on top. Either lift these inserts to reveal more storage, or use them as a handy place for cooking and working.
Every customer does something different. This great photo was sent to us, showing kitchen utensils and a portable gas stove neaty arranged in ShadowFoam under the timber inserts.
Will Steelpods Work For Me?
Some like a touch colour on the handles, others prefer bold colourful drawers. Whatever your preference, customise your steelpod with a huge choice of colours and combinations.
No Results Found
The page you requested could not be found. Try refining your search, or use the navigation above to locate the post.
If you can not see the Steelpod you are looking for or have a question about any of these products, please give us a call and we can help you out.